Countdown to next 80s Brigade show:
Days

Hours

Minutes

Seconds
The 80s Brigade bring an incredible show filled with your favorite rock and dance hits from your favorite decadent decade. All performed with AMAZING musicianship and high energy that will pack the house and provide an unforgettable experience.

The band performs all over Southern California and the word is out on this remarkable group that leaves everyone WANTING MORE! The sound, the lights, the songs, the musicianship all add up to a GREAT TIME for all! So come see what everyone is talking about and come join the BRIGADE!!!!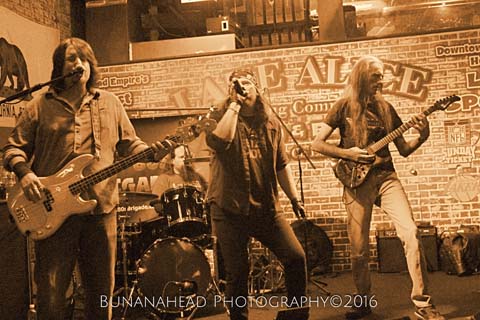 Click pic for more shots from Lake Alice.


---
August 11, 2017
Last weekend's gig at the Maverick Saloon in Norco was a total blast! Thank you to all that came out and were ready to have some fun! From the dancing, to the sing-alongs, the great people we met, and the incredible compliments...totally made our night! Even the bar staff were very cool to us! Can't wait to return!! Tomorrow afternoon the guys will be rocking at Snow Summit starting at noon. Plenty going on there so get there if you can. Later in the day the band is excited to be performing at a wedding for some great folks. Should be a great day for great music and having fun. Remember to mark August 19 on your calendar to attend the Inland Empire Grape Harvest Festival in Ontario, CA. The band will be playing along with a few other great bands for a day of amazing music. We'll see you out there!! Until then, here's a clip from last weekend in Norco.


July 4, 2017
We hope everyone enjoyed a fantastic 4th last week!!! The Brigade experienced an amazing time up in Big Bear last weekend, extending into the week. Whiskey Dave's was a blast both nights as always and the boys spent most of the past week in cabins, fishing, playing poker, and having a well needed vacation! Now get ready because we are making our debut at PUBlic House in Temecula on Friday, July 14th, from 9pm til midnight. See you there!! Ray, Tony, John, and Tim! In the meanwhile, here are some moments from Whiskey Dave's.

June 25, 2017
Who's ready for summer 2017?! The band is ready to kick things into high gear this weekend returning to Whiskey Dave's in Big Bear. Two nights of awesome 80s rock just before celebrating the 4th of July. This WILL BE the place to be this weekend so make plans now to not be left out on this one. As always check the band's summer achedule and see when the party's coming near you. 2017!!! The summer of ROCK!

May 24, 2017
What an awesome time last weekend! The band ventured north to the sticks and played Friday and Saturday at Whiskey Dave's in Big Bear. The weather was great and the people were even MORE amazing! Thanks to everyone we met up on the mountain. Can't wait to do it again next month.
This Friday night the band returns to Pepe's in Canyon Lake. Great place, great stage, great drinks, and amazing food. Hope to see everyone come out to that one. Many new songs have been added to the sets so LET'S ROCK!

May 1, 2017
The guys returned to rock Menifee last Friday and once again it was a night to remember. These folks know how to party and love their 80s rock! The band plans to return there as soon as we can get it on the schedule. Saturday night in Rancho Cucamonga was fun as well. Thanks to all our family and friends who came to that show. Your support is so awesome. The band mixed in several new songs to the sets as well as some old favorites. The guys love making sure no two shows are exactly the same songs so there are always surprises no matter how many times you come check them out. Next Saturday the band returns to Chaparral 300 in Chino Hills. Fun place to play and hang out so make plans to be there. Until then check out a clip from the Rancho show. See ya!


April 18, 2017
The 80s Brigade are EXCITED to announce they will be playing at the Inland Empire Grape Harvest Festival this year! This event has been going on for 70+ years and we are very proud to be a part of it! We will be one of many bands playing that day and will be going on just prior to the unannounced (as of yet) headliner! The date is August 19th, so be sure to make your plans to join us!! This WILL BE the event of the summer!! Check out grapeharvestfest.com for more information.

April 17, 2017
Last Saturday night the band played for a private community in Canyon Lake and had such a great time. To everyone we met, and those we didn't have a chance to meet, thank you so much for having us and treating us so well. You guys rocked that place!! Next up, on April 28 the guys return to Menifee at the Pitstop Pub. Last time was incredible so we're looking forward to this one. Also on April 29th the Brigade comes to Rancho Cucamonga to rock the Sixty6 Lounge. If you live near this area, you really need to check this place out. Great drinks, great sound and great people. See you out there!! Until then, here are some clips of the Canyon Lakes rocking out with the guys last weekend.




---
CLICK HERE FOR NEWS ARCHIVE
---
Be sure to LIKE our FACEBOOK site. Join with the Brigade and celebrate ROCK!!!
OVER 1,300 LIKES SO FAR!!! TELL YOUR FRIENDS!!!


If you want to be notified of any updates to the show schedule, send an email to
INFO@80SBRIGADE.COM

Download the band's EPK for booking info.





Don't forget to check out our sponsor, COLDCOCK WHISKEY!!!



If your favorite hangout doesn't have it, tell them they should!!!
Now let's PARTY!!!!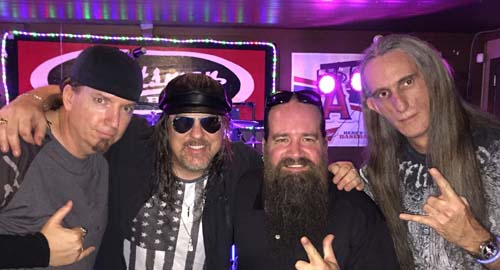 ---
bike trail guide
Are you ready to test your knowledge?!


Bring on the BRIGADE!!!


---